Hi folks,
Time for another Blog Challenge from All Dressed Up. Thought it was time I tried a different shape of card so I am using up DLs that I bought years ago and found at the bottom of my box!! Look good with these fabulous girly images from
Wendy's range at Etsy!
The fab thing about these is that you get all 4 together but you also get them individually too so in truth you are getting 5 images for that cost. WOW!!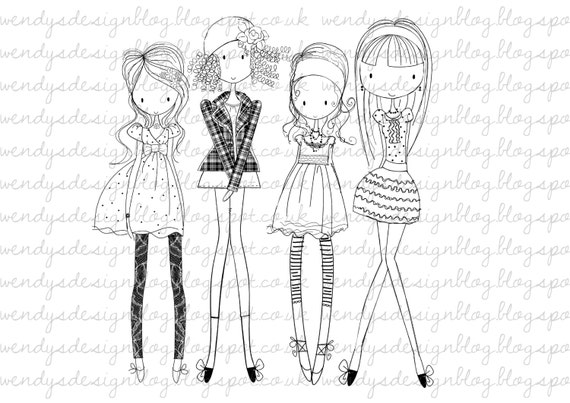 I have used this gorgeous one to create a simple card....
I wanted to keep it simple as I have several orders to fulfil for everyday cards that can be used for any occasion
I am loving these gorgeous girls and think I may try a project including them all at some point in the near future! Perhaps along the lines of
Rachael's fabulous calender.
Isn't this just stunning ?